Our Team
We help businesses elevate their value through custom software development,
product design, QA and consultancy services.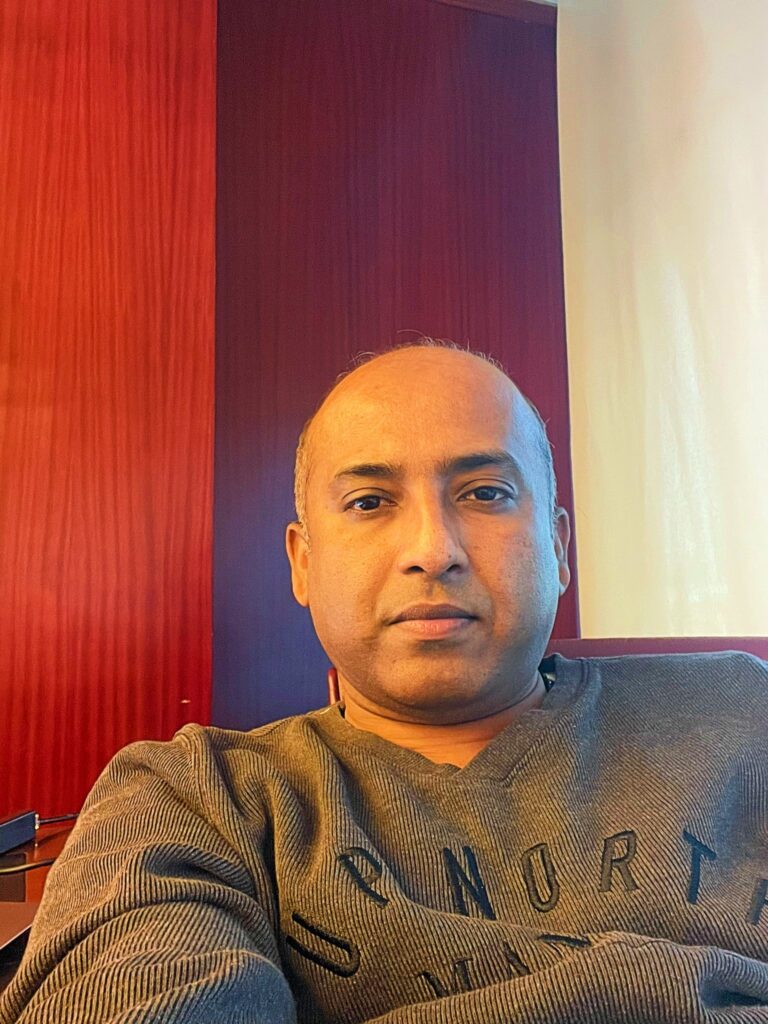 Rajesh K
CEO
A hardcore technologist with over 20 years of existing and successful experience on different aspects of IT industry including consultancy, In addition to deep knowledge of business processes and finance. Rajesh strongly believes every problem being new opportunity for a solution. He has been managing multiple high-profile projects and teams and has successfully delivered the solutions on time some of them are Solution, so Etihad Railways, UAEERF, Al Raha & Workers Village, Granite Construction, Toshiba Corporation and Arabian Company which resulted in major cost saving utilizing the solutions. Rajesh is the founder, Director & CTO of Nable Invent Solution based in UAE, UK & India. Delivering customized solutions complementing high worth businesses across Middle East & Europe. He is enthusiast who is always engaged and adapting to changes. As one of the board members of ID8 he is started his journey towards web3 solutions complementing with the vast expertise & experience which be brings along to the board.
Yasmeen Wajid
Director - NABLE UK
Yasmeen has been a Director since April 2022. In 2022, She joined NABLE INVENT SOLUTION as a Director and Head of Sales UK. Since 2005, Yasmeen has served as a Founder & CEO of Mindeye Customer Services India, an outsourcing company providing an extensive array of technical and customer service solution globally. During her term, she successfully set up and operated a 500+person customer and technical support firm with clients including Microsoft (Legacy Products), Ritz Camera, Boatersword, Mailpix, British Telecom, O2 and 5 others. During her 20-year career with Mindeye and preceding companies, she served in numerous operations and business development roles, including Business Development Head and Operations Manager of Customer Focus Services Pvt Ltd from 2000 through 2005, where she was responsible for all operational aspects of the business in America, UK and Asia. Yasmeen earned an M.B.A in Entrepreneurial Business Management from Indian School of Business and a Bachelor of Science in Electronics from Bangalore University.
Praveen Pinto
Head - Technology
Praveen is a firm believer in technology being a business game changer and not just simply a business enabler. He has always had an entrepreneurial approach to his professional engagements. In almost all his senior level assignments including with multi-billion sized enterprises he demonstrated and executed that approach with extremely positive and impactful business outcomes. Passionate about all things crypto since 2017, Praveen has taken a leap of faith into the space by founding moonrig.io, the go to platform for crypto portfolio management, also working closely with gaming guild platforms and NFT based game being built on Cardano and on Stacks. In 2021, with conviction on the crypto space, Praveen decided to exit Thynk Tank and founded Ideate FZCO, a technology startup which is focused on building and bringing to market a SAAS based platform and a few crypto based initiatives.